Maintenance For Pipes:
Dripping faucets
Dripping faucets is a common problem in most homes but also the most assumed problem. Most of us tend to assume it since it seems to be an issue that cannot lead to much water loss. However, this is not the case. If you use a drip calculator to find how much bills it adds you, you might end up changing this misconception. Besides, if you happen to leave a bucket filling water from these drips, you will find that a lot of water is lost from the drips that you ignore. Moreover, if you leave this problem for a long time, It can result to wearing out of the silicone that enhances a tight water seal on your faucet, thereby leading to water flowing from your faucet even after closing your tap. While it might appear easy to replace the worn out silicone, it is better off left for professional plumbers who have the right tools and knowledge to handle the problem and avoid greater damage.
Low water pressure
Reduced water pressure is a problem that arises in many households as a result of various reasons. Since you may not have an idea of the reason behind such a problem, you need to engage a professional plumber to help you in the inspection through the piping system so you can detect the cause. The main leading causes of low water pressure are clogs due to sediments and minerals that form a layer on the inner surface of water pipes or shower heads, failing or partially shut valves, hidden water leaks, and many others. Therefore, if you note a sudden or over time change in water pressure, have a plumber come and inspect your piping system before the problem becomes too complicated to solve.
Running toilets
Overflowing toilets is another issue in homes that can cause a lot of water wastage and hiking bills. Most causes of toilet running problems are easy to fix while some aren't. Toilets can run due to a flapper that no longer seals. You can detect such if you note that the water from the tank seeps around the flapper and into the bowl. The best solution to this problem is to purchase a similar flapper and replace it by following the instructions given on the package. Another problem that can result to a running toilet is a loose chain or an out of place floater which you can easily fix by placing back the floater to its place or tightening the unhinged chain. Therefore it is necessary to first check out for the route cause for you to handle the issue correctly. However, if none of the above problems are the cause of running in your toilet, it is necessary to have a plumber help you find the route cause as there might be a clog in the system or a silent leak hard for you to detect.
Leaking pipes
This is a problem that you commonly find in your kitchen but less affects your bathroom which mainly occurs at the pipes joints. This issue is temporarily fixable using suitable compounds or commercial joint fillers to keep water from splashing. Some of the primary reasons behind a leaking pipe are corrosion resulting from a chemical reaction or tubes getting old, a sudden change of water pressure to too much that a tube cannot manage, clogs and many others. For a lasting solution to this problem, the need to replace sections of the affected parts is necessary whereby you need to have a professional plumber to replace these joints for you.
Slow or clogged drains
Clogged drains can either be a partial clog or a complete one. These clogs happen due to various reasons such as an accumulation of debris in your pipes causing water flow barrier, or flashing of big matter through the pipes. Minor clogs can be flashed out using home remedies where you can use a mixture of vinegar and baking soda and then run hot water in the system, or by using a plunger. However, if the pipes fail to unclog, the problem might be severe meaning that you will need a plumber who can professionally deal with the blockage. Note that you can avoid most of the problems that arise due to a blockage by taking extra caution of what you flash from your toilet or sink. Therefore, to be on the safe side avoid shooting items likely to cause a blockage and regularly use bio clean for your drains.
Absence of hot water
There are cases when you go for a hot shower but find out that there is no hot water or the water is too hot compared to other days. Such a sudden change in water temperature means that there is a problem with the plumbing or the water heater. Therefore, you need to get the cause of the issue. Lack of hot water in your bathroom may be as a result of a defect in the pilot light, a fail in the heating element, sediment buildup at the bottom of your water heater or a thermostat that isn't working correctly. Also, if your water heater is a gas water heater, a leak in the gas line leading to the heater may be the cause of the problem. Such a problem should be handled by a professional plumber in the soonest time possible as it can be a very dangerous issue.
Frozen pipes and drains
For most homeowners, many plumbing problems arise due to frozen pipes and drains. You may occasionally experience a burst in your pipes as a result of a change in temperatures, a close down of your drain system, or persistent plumbing issues. All these problems should give you an idea that your pipes might be frozen. The best part of this is that you can remedy these problems by finding out the reason of the freezing. Some of such reasons include a sudden drop in temperature while no flow is in the pipes, lack of insulation on your pipes, or improper thermostat setting. So, to avoid lots of issues in your plumbing as a result of frozen pipes and drains, it is necessary to consult a plumber to detect the cause of the freezing and remedy the problem appropriately.
Having discussed the plumbing problems that you are likely to come across as a homeowner, you can see that some of them are easy for you to repair while others need a plumber. When you decide to fix some of these problems by a do-it-yourself, below are some tips to lead you through.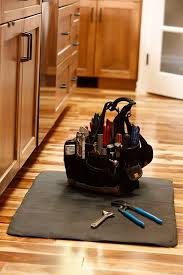 Quick Maintenance Tips:
Cut off all water supply to the pipe you are repairing. Hence you need to be aware of the location of all valves.
Dress appropriately since fixing a pipe can get messy.
Buy replacement parts from a trusted supplier for quality material.
Have the contacts of a professional plumber by your side just in case you require one.
Why You Need Regular Maintenance For Your Pipes
With regular maintenance of your piping system and the involvement of a professional plumber for your plumbing issues, you can be sure of extending the life of your pipeline system. So apply the above tips to maintain your system and call for a plumber to avoid making the plumbing problems even worse.
Plumbing Maintenance Tips For Coquitlam Homeowners
Inspect your system regularly
Note that you may use your sink, bathroom or toilet daily, but you might not have an idea a current plumbing issue. So, it is necessary to make a regular inspection for silent leaks or changes in the water bills as this can help you avoid greater plumbing problems. Also, open your taps and check whether there is a change in water pressure as this can be a result of an undetected plumbing problem.
Repair any problems the sooner you detect them
You should avoid ignoring those problems that may seem minor to you, such as slow draining sinks or dripping faucets. Failure to repair such issues early may result to a greater problem that cannot be solved latter unless replaced. So, do not assume minor issues when it comes to your plumbing. Also, repair any leaks as soon as you can to prevent the leaks growing bigger.
Insulate pipes located outside
Most plumbing problems crop up during winter periods as a result of freezing pipes. So, it is necessary to keep your pipes protected by wrapping them with insulated covers and avoid waiting until it is too late.
Know the piping system
In case a pipe bursts in your home; it can cause greater damage if you do not have an idea of where the shutdown valve is. Besides, if you need to repair a problem, the first step should always be to shut down all water running through the pipes. So, it is necessary to know where all valves are located in case an emergency arises for the safety of your property.
With regular maintenance, you can keep the problems covered below at a minimal state. However, some of the challenges may still come up despite a routine maintenance. So, keep reading through and have an idea of some common problems that homeowners deal with when it comes to plumbing, and also have an idea of when to call a professional plumber.