Even for professional plumbers, it can be difficult to detect what's really going on in your plumbing system with the naked eye. How do you know what's going on out of sight, below ground? That's where plumbing camera inspection comes in. In order to diagnose the true cause of your plumbing issues, you need a plumbing company who has the right knowledge and the right technology to see what's happening below ground level.

A plumbing video camera inspection can help discover those hard to identify problems that can occur out of plain sight. Here are some of the problems that a video plumbing inspection can discover:

Tree Roots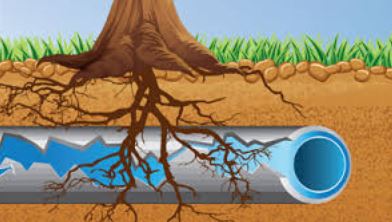 A video camera inspection is an excellent way to discover if any tree roots have penetrated your drainage system. If tree roots are discovered in your system, our camera system ensures that digging will only occur in the exact location of the problem. Mess, time and cost are kept to a minimum. To prevent roots from penetrating your drainage system in the future, plastic pipes will be used, and tree roots will be treated to prevent re-growth.

Damaged Pipes

Cracks, deformed pipes, misaligned joints or crushed pipes are all very common issues that can be discovered during a plumbing camera inspection. The condition of your pipes is essential to the overall functioning of your drain system. A video camera inspection can quickly identify which types of damage your pipes are experiencing, and where the issues are located. Your plumber can then target the exact areas that need to be excavated and replaced.

Blockages & Buildup

Blockages or grease buildup in your pipes can be a serious issue. Blockages can be caused by compacted paper, grease, hair or other substances becoming trapped in your pipes. If you suspect there a blockage somewhere in your drainage system, it's best to call in the experts.

Why Should You Have a Video Camera Plumbing Inspection?

Whether you are already experiencing major plumbing issues, or are looking to purchase a new home, a plumbing camera inspection can help you correct and prevent problems from becoming more serious. A complete understanding of what is happening in your underground plumbing and drainage system is necessary to properly address major issues in basements and to make drain repairs. These are some of the most costly repairs to make, so you'll want to be 100% sure of what the problem is so it can be fixed correctly.